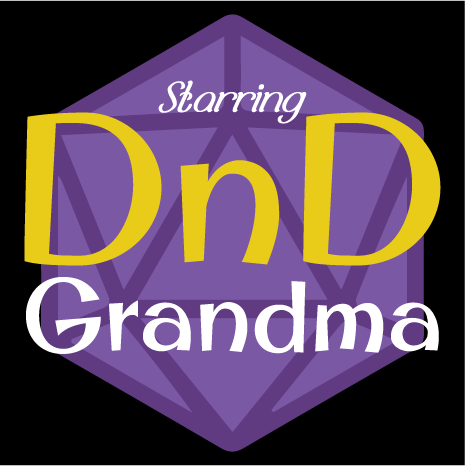 The wedding ceremony of Sarielle Tremaien and Samwell Crowe went off without a hitch. However, a few uninvited guests decide to crash the reception.
If you like what you hear, please consider supporting The Family that Games Together here: www.patreon.com/dndgrandma
Starring DnD Grandma is sponsored by The Deck of Many: why carry around all the books when you can take just a few cards to your games?! The Deck of Many makes fun, easy to use, quick reference cards for Dungeons and Dragons 5e, containing information on weapons, spells, monsters, NPCs, and even a Deck of Many Things! Visit www.thedeckofmany.com and pre-order your set of animated spell cards today!!
Watch "Charities & Champions" here on Saturday, September 28 at 9am: https://www.twitch.tv/realwomenofgaming